About us
VISION: Pelagaios Beachfront Villas strives to set a new standard in Crete, becoming synonymous with exceptional service, unrivaled location, and breathtaking architecture.
MISSION: Our mission is to offer our guests an unparalleled beachfront experience, characterized by premium services and amenities, all while immersing themselves in the authentic culture of the local community. We aim to achieve this through the exploration of the local gastronomy and lifestyle, ensuring our guests leave with unforgettable memories and a deep appreciation for the beauty of Crete.
Pelagaios Team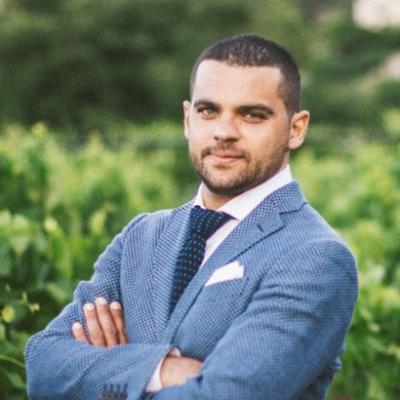 George Chalkiadakis
Director
George's charismatic and humorous personality will capture your attention from the very first interaction.
With years of experience in the tourism industry, he serves as the team's leader, providing guidance and expertise to achieve their goals.
He holds a degree in Physiotherapy from the Alexander Technological Educational Institute of Thessaloniki, and has furthered his education with an Executive Education in Tourism and Hospitality Management. Additionally, he is fluent in both English and Greek, allowing him to effectively communicate with a diverse range of clients and colleagues.
Tel: +30 693 631 1341
Andria Prinianaki
The company's Architect and Designer is a dynamic and passionate young woman, dedicated to her craft.
Having graduated with honours in Architecture from the Aristotle University of Thessaloniki, she possesses a wealth of knowledge and expertise in the field.
She is fluent in both English and Greek, enabling her to effectively communicate with clients and colleagues from diverse backgrounds.
As the driving force of the company, she meticulously plans every move with precision and attention to detail, ensuring the success of each project. Her unwavering passion for her work is evident in her exceptional designs and creative solutions.