Surrounding Area
---
Built around the tranquil and picturesque Lake Voulismeni, Agios Nikolaos is a lively shopping and dining destination by day that turns into a buzzing entertainment centre by night. The city boasts interesting Archaeological, Folklore, and Natural History museums, Byzantine churches and a well-organised marina.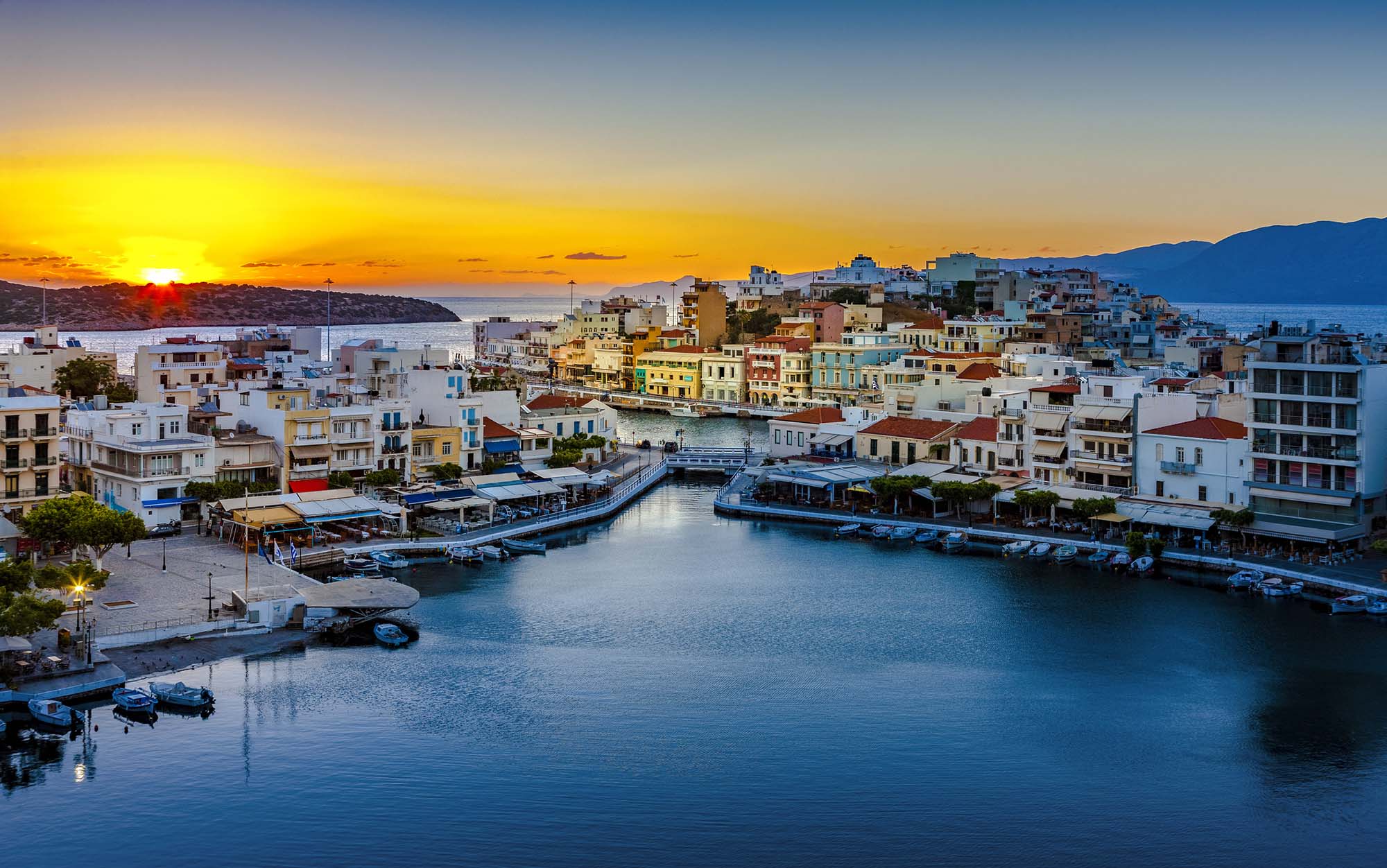 ---
Chrissi island
This "glowing" island goes by the name of Chrissi (golden, in Greek) thanks to its shimmering sand and sand dunes which only add to its unique character. Its alternate name is Gaidouronisi (e.g., donkey island). Although uninhabited, it is almost entirely flat and has dreamlike beaches to explore with out-of-this-world waters in green and blue shades. You will spot colorful seashells all over the place, and the aromas of the cedar trees will travel your senses. Just on the south tip of Crete, Chrissi's never-ending variety of fossil shells, its natural forest of Libyan cedars -the largest in Europe- combined with more than 120 recorded migratory birds species added it rightfully so in the Natura 200 network.
This is the southernmost protected natural environment in Europe, and you are welcomed to explore it any day. You are in for a treat!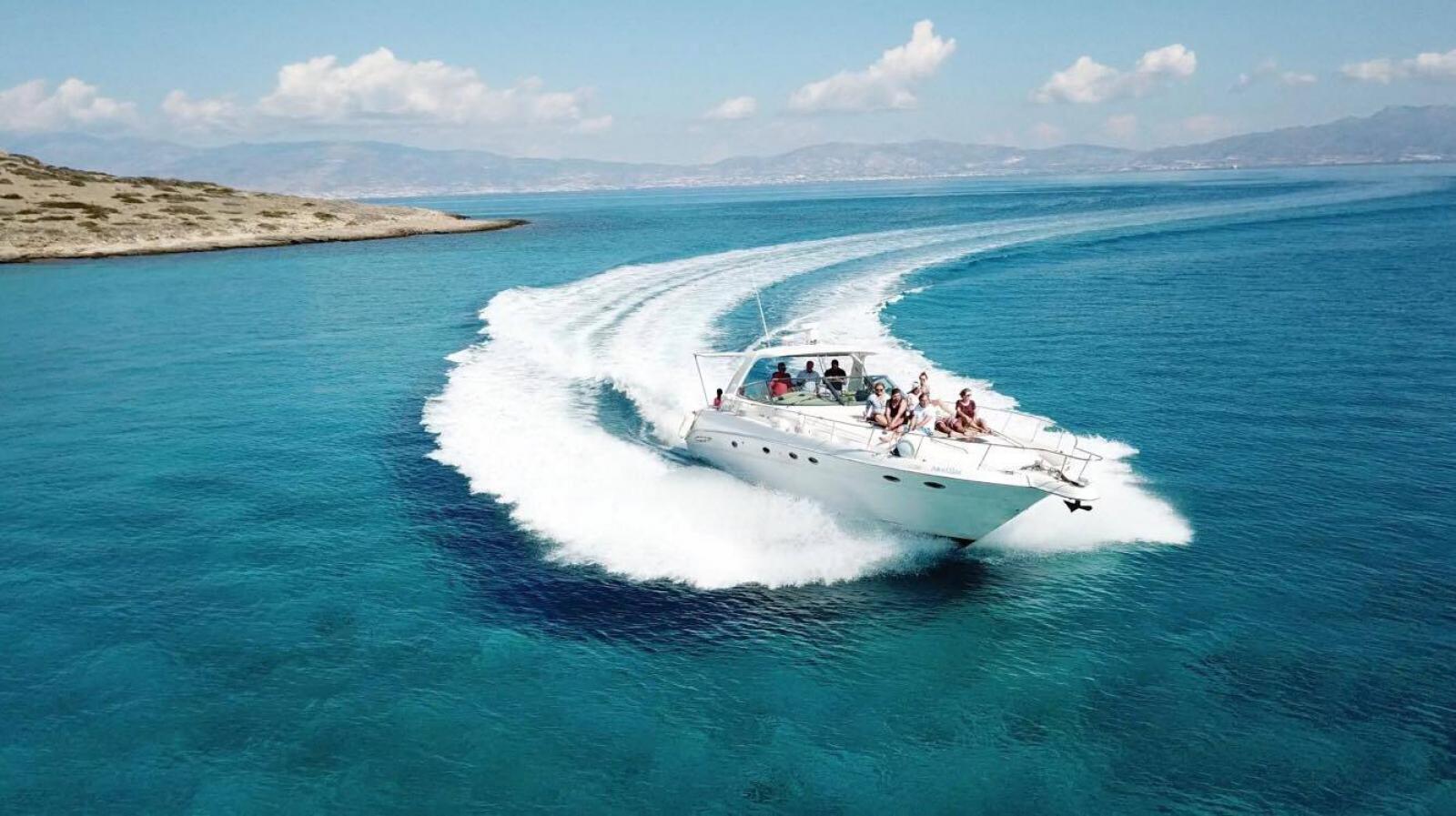 ---
Spinalonga
The islet of Spinalonga, known as the Lepers Island, was the quarantine area for all lepers in the country and lasted until 1957. It boasted once as the most important Venetian castle of Crete and poses, till today, as significant historical sightseeing of the island, which you must visit while in Crete. Although Spinalonga remained for many decades unexploited, its unique structure paired with the growing tourist interest led the state to decide the restoration and repair of all old buildings, residences, and streets, the imposing fortified Venetian walls included. Moreover, the Greek Ministry of Culture submitted a request for Spinalonga to be acknowledged and included as a World Heritage Monument within the Unesco List.
You can reach Spinalonga using daily cruises with private yachts starting from Agios Nikolaos (60 min. boat ride), Elounda (20 min. boat ride), or Plaka (10 min. boat ride).
---
Koufonisi
The now uninhabited island of Koufonisi boasts as a little gem with its 36 dreamy beaches of emerald waters and golden sands. Off the eastern coast of Lasithi and into the Libyan Sea, this small island is an entirely different landscape than mountainous Crete. The ancient name of Koufonisi is Lefki, which in Greek means literally "white"; an appellation derived from the in-limestone carved environment. As you go deeper to the center of the island, you will be reminded of the African desert, as tamarisk trees and low indigenous shrubs welcome you to the heartland.
The entire of Koufonisi is a Natura 2000-protected nature area, and there are many ongoing excavations throughout the island. Yet this place holds valuable treasures not only on but also below the surface; its seabed is loaded with shells and sea sponges, which, of course, you can enjoy up close on a daytrip